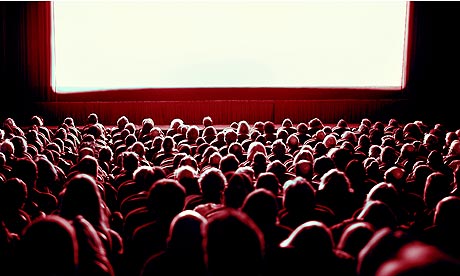 The 11th Annual Black Earth Film Festival (BEFF) will be February 26­-28, 2015 at Cherry Street Restaurant and Bar in downtown Galesburg. Doors will open at 6pm with films beginning at 7pm. Tickets cost $10.00 per night (session) or a 3­-night Festival Pass for $20.00. Students pay just $5.00 a session. Tickets are available at the Galesburg Welcome Center, Galesburg Civic Art Center and Cherry Street Restaurant and Bar (during the event).
The BEFF jury recently completed screening over 40 films from all over the world to fill a lineup of 3 sessions and about 400 minutes of run time. In all, fourteen films were selected in three different categories – documentary, short film and animation. These films range from the socially timely to the tragic, encompassing many different subjects and genres.
Thursday night, (Feb. 26) features "Roger Humphries: Pass It On," a documentary about a jazz drummer who after years of touring with Ray Charles, Horace Silver, and other national artists returned home to Pittsburgh to (most importantly) raise a family, complete almost 30 years of teaching and mentoring at CAPA, and to propel the professional careers of numerous musicians­three of whom are now touring internationally.
Friday night (Feb. 27) features "Oracles of Pennsylvania Avenue," 12 Hours Of Terror Inspired A Lifetime of Peace: On a frigid day in 1982, a struggling Jewish WWII veteran became the first domestic terrorist to target the nation's capital. In the process he would inspire the longest running public protest against US foreign policy (the grandparents to the 'Occupy' movement). This film is produced by Tim Wilkerson and Rehab El Ewaly of King Thrushbeard Productions in Washington, Illinois.
Saturday night (Feb. 28) features "Cody High: A Life Remodeled Project." Cody High tells the story of how a nonprofit organization intent upon improving a high school ends up improving an entire community in Detroit, Michigan. Walter Marshall, Daryl Bradford III and Timashion Jones chronical what can happen when everyone works together.
"Come Back to Galesburg," a short music video capturing the resilience and positive aspects of our community, will also be shown on Saturday night. This film was created by local filmmaker Tom Engebretson. Tom has submitted a film to all eleven Black Earth Film Festivals.
There are films from across the USA, Canada, Australia, United Kingdom and Vietnam. Area filmmakers hail from Galesburg, Washington, Maple Park, Wilmette and Chicago
.